Business Solutions
Innovative Solutions to Help Improve Business Performance

one system to rule them all

Website CMS, ecommerce, CRM, marketing, sales, POS, inventory, purchases, manufacturing, invoicing, accounting, and much more, all integrated and available at your convenience.
Odoo is the best management software to run a company. The only software you'll ever need.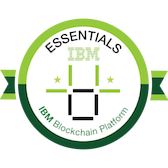 IBM Blockchain Essentials
Issued by IBM
This badge earner has developed an understanding of Blockchain principles and practices and how they can be applied within a business environment. They have an understanding of Blockchain and distributed ledger systems, the important concepts and key use cases of Blockchain and how assets can be transferred in a Blockchain network.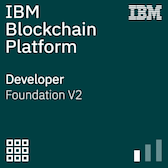 IBM Blockchain Foundation Developer
Issued by IBM
This badge earner has demonstrated the foundational knowledge needed to develop for Hyperledger Fabric using the IBM Blockchain Platform VS Code extension. The earner has gained hands-on experience of building, deploying, testing, debugging and updating a Hyperledger Fabric blockchain application and smart contract.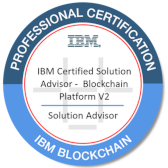 Issued by IBM Professional Certification
An IBM Certified Solution Advisor - Blockchain Platform V2 will engage with clients who are looking to select and design a solution that is based on IBM Blockchain Platform. They will have an appreciation for the responsibilities of sales, IT architects, consultants or developers and know when to involve them to deliver a successful outcome for their client.